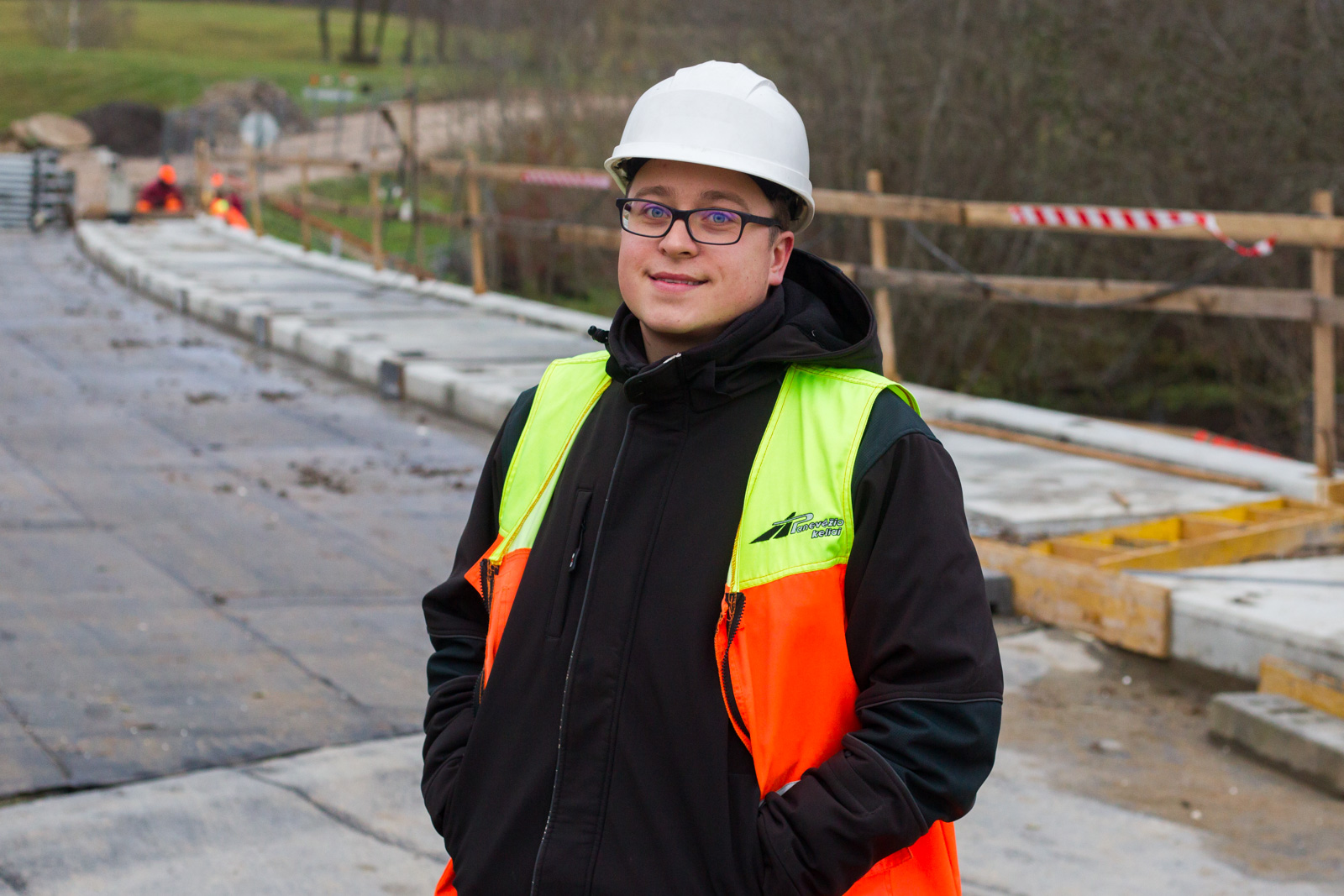 Enjoys new buildings and work in the nature
-I have started thinking about constructor's profession already in school. Had an attraction to action at construction site. Also heard about good wages (laughing). So, without hesitation I chose construction engineering studies at VGTU. In a year started looking for a job. Many of my friends at that time worked in AB "Paevėžio keliai". They were happy about their working place, so I decided to try myself. Succeeded in getting a job. Was very happy to join specialized bridges construction division. First object was in Vilnius. I came having only theoretical knowledge, was one of the youngest among staff.
The more I worked, the more experience gained. Worked in Vilnius for three years. Had a chance to participate in trestle construction over functioning railway Vilnius-Kaunas. In the beginning of 2015 I was invited to supervisor's position. Of course had to go through internal attestation. First object was near Salakas town in Zarasai region. We reconstructed bridge over Šventoji river near Antalieptė lagoon. I am happy having a chance to work together with chief supervisor. His advices, experience stimulated me, I improved as a specialist. Working with this object we lived in a very beautiful place, enjoyed surrounding forests and lakes.
Work of the works supervisor is interesting but tense. Everything has to be done thoroughly according to the time table planned in advance. This position commits me to be responsible for every worker's safety.
I am most happy about new buildings rising. You see broken or no bridge and there you have a new, smooth, safe one rising even with the green grass around. Such results are worth efforts…
Newspaper "Road people", Nr. 32