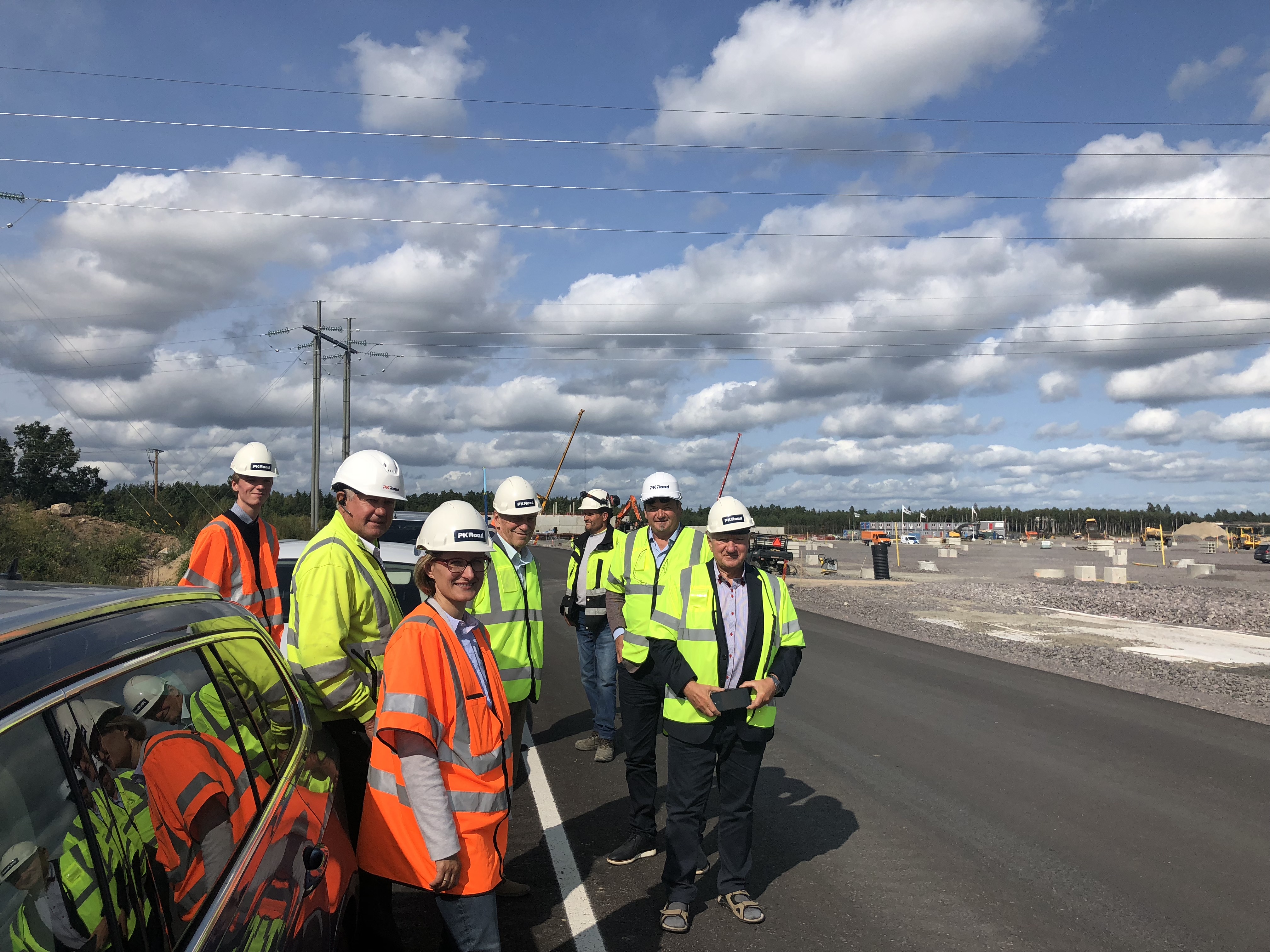 Differences between Swedes and Lithuanians
In the beginning you really notice those differences, but after some time understand that there are various people in Lithuania and in Swede. Swedes themselves say they are more independent than Lithuanians. But I think Lithuanians are more responsible. They work more accurately and responsibly, value they work more than Swedes: they try not to miss working days, stay healthy et cetera. Our people here are appreciated for punctuality and honesty.
So what Lithuanians can expect here?
I think working and living conditions for people arriving from Lithuania are really good here. Workers usually are accommodated in the hotel, they can use separate kitchens there. Of course they can find accommodation by themselves too. Good working conditions are granted by professional unions. Workers registered in Sweden the same as Swedes are entitled to defined minimal wage, work and rest hours, strict regulation on overtime are in action, dismiss from work and others. Of course all newcomers experience difficulties because of the language barrier. But if you speak English language you'll be ok here. In addition there's a possibilities to register into free Swedish language courses. We especially encourage learning Swedish language those who do not speak English. All of us understand that knowledge of local language is a huge advantage. Adaptation is much easier psychologically for those who come with their families. Single or with the families left in Lithuania, I think, adapt more difficult. They come with the goal to earn money and not to stay for a long time here. We advice them to bring they families, but not much of them dare yet. Maybe the Company itself has to become stronger, people want guarantees and stability.
For the Midsummer Day table – herring with curdled milk
As time goes by I get more and more acquainted with Swedish culture, traditions, local dishes. It is important for me, because I frequently organize occasional dinners before Christmas or other occasions in the Company. I still have sto ask what traditional dishes I have to include into Menu. On the occasion of Midsummer Day I was organising a dinner. I was really surprised to know that that herring and fresh potatoes are a must on the table. In addition to that Sweeds love something similar to curdled milk with herring. This is kind of middle product between sour cream and kefir. Some spring onions are cut into this mixture. That was an unusual Midsummer dinner.
Lithuania or Sweden?
I do miss my Homeland as all emigrants do. Sometimes I miss social life, my relatives, close people. But I feel fun living in Sweden. This is cosy and clean country. People are worm, they are getting more and more tolerant to immigrants, lately there are a lot of newcomers from other countries. I notice that in Swedish companies, even kindergartens there are no hierarchy. Every person is addressed "you". Nobody will be surprised if worker will visit his Boss for a chat directly, not for example via deputy manager. I believe my family has adapted in Sweden. Maybe first half a yer was little difficult psychologically. In the beginning it was most difficult for our three little kids. Language barrier prevented them from easy integration to kindergartens and schools. But children have learned Swedish language quickly, in the educational institutions they are introduced to local traditions, holidays, books . I am not only interested to local news – I follow Lithuanian news on the Internet every day. I do not want to lose connection with my homeland. We come back to Lithuania twice or three times per year, but so far I see my future here, in Sweden.
In the center of picture – "PK Road" Projects Coordinator Greta Eidukeviciene. In the back from the left: "PK Road" Finance Consultant Rasmus Hallin, "PK Road" Director Jan-Olov Olsson, "Panevėžio keliai" Deputy Director for Marketing Algimantas Janušauskas, "PK Road" Foreman in Sweden Bo-Göran Larsson, "Panevėžio keliai" Board Member Remigijus Juodviršis and "Panevėžio keliai" Board Chairman Ksaveras Balčėtis at the Train technical maintenance base object construction site.
Newsaper "Road people" Nr. 34