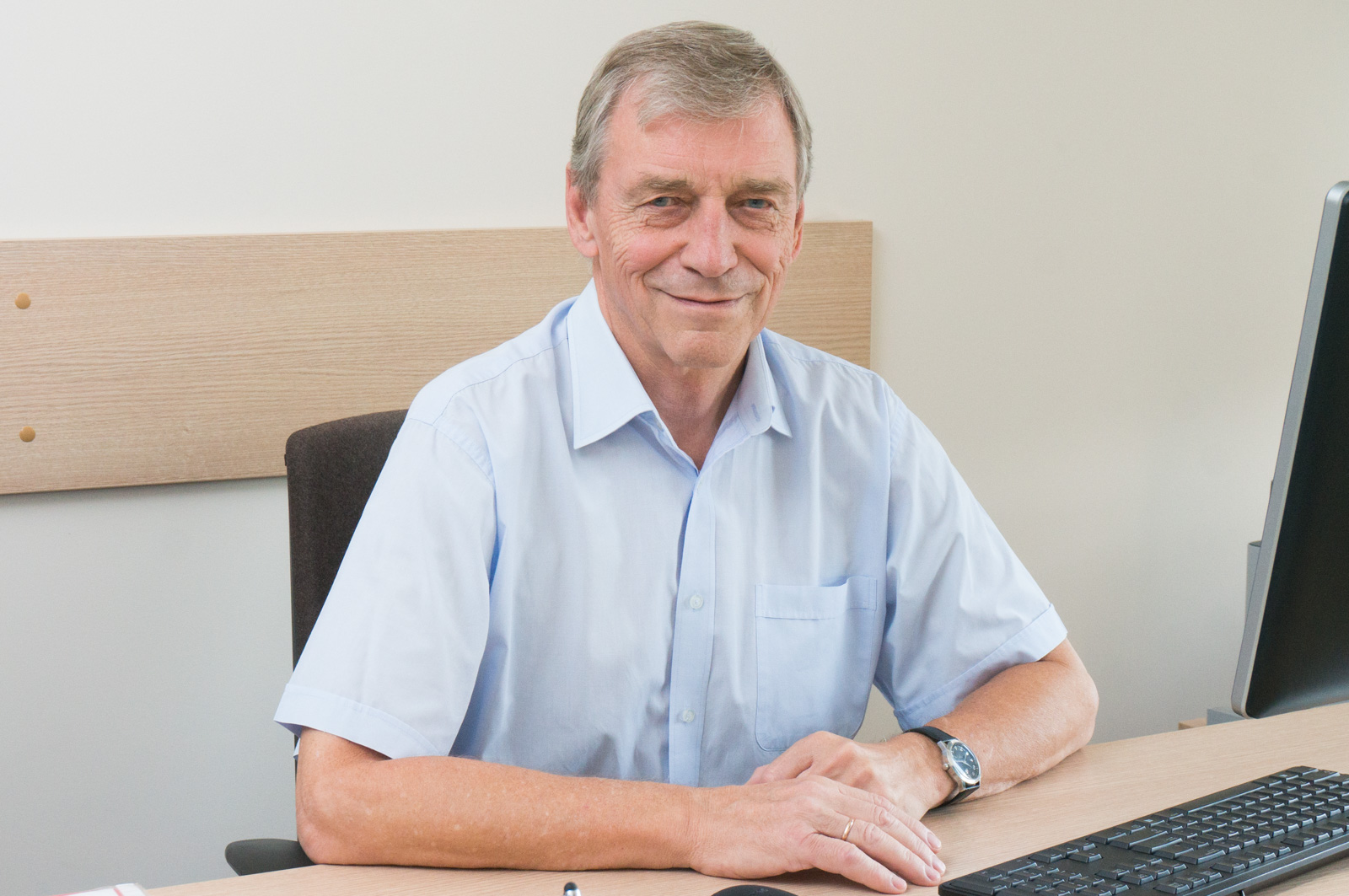 Three years anniversary celebrating AB "Panevėžio keliai" subsidiary company in Sweden "PK Road" only looks modest in activity calendar. Growing and strengthening company in Sweded successfully participates in state tenders as general contractor, customers' trust to market newcomer increases. This special commentary from Swedish Malmo region is about Lithuanian specialists adaptation in foreign country, about what we can learn from country with higher standards of living, manufacturing technologies and business culture.
Beginning of "PK Road" in Sweden
Tells Algimantas Janušauskas, AB "Panevėžio keliai" Deputy General Director for Marketing
It has been three years since our company started working in Sweden. I believe it is a big achievement, taking into consideration that not all foreign companies succeed to consolidate there. Why? You have to be professional and have certain advantages. Not everybody can do that.
Beginning of "PK Road" in Sweden counts from the year 2015, when Swedes decided to develop competitiveness. In other words, there were no money and long term state plans, but there was lack of local capacities. Swedish Transport Administration representatives visited Lithuania with cooperation proposal. They required effective working and quality partner. So we decided to take proposal and on April 28, 2015 we established our company in Sweden.
To be honest then we hardly imagined how everything will go on, what will be requirements. It is different country, different way of living, different mentality. We thought we are big and effective company in our country, so we will be able to become the same in Scandinavia. Only later it become clear we need completely different qualities and different thinking. It is good we did not started in this country with all our capacities and big investments. It proved to be true decision to start slowly: we started with lowest authorized capital, hired Swedish Manager; two Lithuanians took part in the company management.
It is understandable that start was not easy – completely different environment, different thinking, language barriers. We couldn't win tenders by ourselves, worked as subcontractors. We started works with 15 employees from Lithuania and tried to accomplish tasks with as high quality as we could, but our effectiveness was insufficient. In 2016 it became clear that we didn't earn even a one third million euros and had quite lot of losses. Local manager having a task to "open the doors" and develop trust for our company also did not met our expectations.
We understood that trust means a lot in Sweden and made a conclusions: we decided to become stronger, try to win tenders and manage projects by ourselves and hire Swedish subcontractors for works implementation.
In Lithuania we usually are project managers and "implementors". In other words - multipurpose. In Sweden road building business working companies are more specialized. This is why we decided to strengthen our management abilities – hired other manager from Sweden with a lot of experience in road infrastructure and other Swedish specialists with tender participation and project management experience in Sweden. We also needed to quickly overcome language barriers. Even if local people speak English perfectly, business meetings usually are held in Swedish language. We had to adapt. Then and now one of our employees speaking perfectly Swedish helps a lot. She communicates with professional unions, solves hiring, accommodation, permissions issues et cetera. Later we managed to hire couple more Lithuanians living in Sweden, they help in our business a lot. But our managers will have to learn Swedish language in order to participate in company activities successfully. As soon as possible.
Better results through changes
With newly "assembled" our management structure we started participation in competitions and tenders as General Contractor. We understood risks and we succeeded: last year we won work tenders in amount of 18 million euros. These are not annual projects – they will continue. During the previous year we implemented works of 6,3 million euros value, completed in a half year. This year we are heading to 15 million euros turnover. After management changes last year we already had a team of 30 employees. Five people per million euros. At the same time in Lithuania 20 people work to reach million euros scope – four times more. And this is not because we do not know how to work, but in the meaning of effectiveness there's a room for improvement.
Real cause – different works structure. In other words in Lithuania we manage and implement projects by ourselves hiring subcontractor only for specific works, but in Sweden we are more in management. We implement less works, for that we hire subcontractors. At present in the company work 40 people. 22 of them participate in management, 18 workers and machinery operators implement not main works. Lithuanian and Swedish work distribution in company looks like this: in management participate 20 percent Lithuanians and 80 percent Swedes. Workers from Lithuania make 80 percent, 20 percent Swedes.
Different thinking and work organization
During the time we, Lithuanians, adapt there, but beginning was tough. We and Sweeds thought,that our employees are the same and follow the same work principles. But we had to learn their management and work organization principles. And we are still learning. Machinery operators knew how to work, but even them lack versatility and autonomy. Just because Lithuanians are taught different way. For example our excavator operator will work only with the excavator – hi is not universal worker, road worker will do works assigned by supervisor and wait for further instructions. People are used to be managed.
Swedish understanding is different. In the morning workers are in the meeting where they are explained how much and what works during the day they will have to make and then the process is not interrupted. Workers know what to do and work autonomously. And Swedish managers behave differently than Lithuanian: if there's a need they jump to machinery themselves and do what is needed. Younger Lithuanian workers adapted to this model quicker. Now we see that they gained autonomy and responsibility. Changed thinking changes results.
To be continued…
Newspaper "Road people" Nr. 34