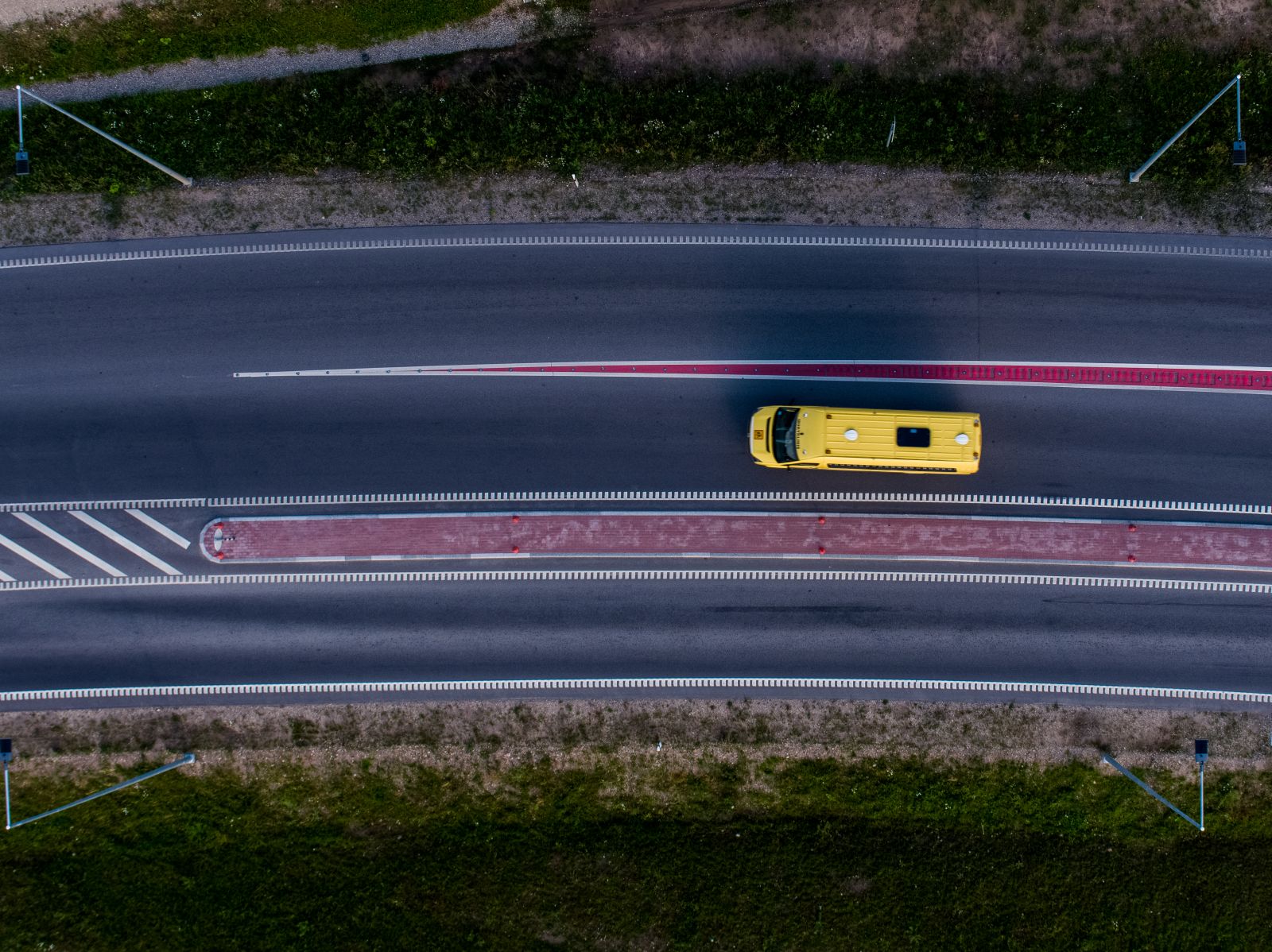 Condition of country roads is bad and is getting worse. Road builders' community is not surprised by a raised problem as a fact. Road builders are indeed surprised that contractors became guilty for this situation.
"There are at least five road building process participants, and just one of them is a private juridical person – contractor. All other four – state institutions or their authorized persons", - says AB Panevėžio keliai" General Director Virmantas Puidokas.
| | | | |
| --- | --- | --- | --- |
| 1. | Client | The Lithuanian Road Administration under the Ministry of Transport and Communications of the Republic of Lithuania (LRA) | This State institution not only forms road politics but also decides which object has to be renovated and from what funding sources, what design decisions will be taken. LRA forms task for designers, chooses designers and technical service supervisor, confirms technical project evaluated by experts. |
| 2. | Designer | A specialist from state institution chosen/assigned by LRA, state or private company which won public procurement competition. | Reflects client's formulated tasks in technical project. Technical project is evaluated by expert, confirmed by client. |
| 3. | Technical supervisor | A specialist from state institution chosen/assigned by LRA, state or private company which won public procurement competition. | Client representative which controls compliance of contractor's works to technical project decisions. |
| 4. | Contractor | State or private company chosen by LRA via public procurement competition. | Implements works planned in technical project presented by client. During the whole process contractor is controlled by state institutions and their assigned/chosen specialists. |
| 5. | The operating organization | Specialized state companies: regional road maintenance companies at present joined into VĮ "Kelių priežiūra" | Client taking object from contractor transfers it for operation to LRA and state subordinate to Ministry company. State company chooses methods, measures and materials used for road operation. |
| 6. | User | All physical and juridical persons using the road. | Roads are used according rules and order defined by State institutions. For example: state institutions allow heavy vehicles to use roads which construction is not suitable for such loads. |
It is publically announced that 5 objects where works have been implemented by AB "Panevėžio" keliai" have violations or shouldn't been accepted. Project design works in these objects were exceptionally performed by State companies: "Vilniaus region keliai" (Vilnius Regional Roads), "Panevėžio region keliai" (Panevėžys Regional Roads), "Utenos region keliai" (Utena Regional Roads". These companies at present are joined into State Company "Kelių priežiūra" (Road Maintenance) where the same specialists work.
Technical supervision in supposedly problematic objects was performed by State Company "Problematika" (in three objects from total five) and companies UAB "Saugvila, UAB "Kelvista" authorized by LRA. Works implemented and objects delivered to client in 2008, 2010, 2015 and 2017 years. Quality of these objects evaluated and confirmed by state institutions.
Road objects are transferred by contractors to state institutions twice. First time – when contracting works are finished and object is transferred to client which then transfers object to operating institution. Second time object is transferred when warranty period finishes, which lasts two, five years or even longer.
"It is unprofessional and non-objective to evaluate situation in road sector as it is done now – finding one supposedly guilty person. You need to look at the whole and evaluate all the participants in the process. Otherwise this important work may turn into empty propaganda",- told Virmantas Puidokas.
Road and streets operational conditions changed rapidly during last decade: traffic flows are getting more intense, heavy transport weights increase; environmental impact to the buildings becomes more aggressive due to changing climate. This problem has to be solved. This question is raised even with the delay now.
In the opinion of AB "Panevėžio keliai" Director there's enough of competent specialists, scientists specializing in road engineering field in Lithuania who can objectively evaluate situation and present problem solving methods.
Contractors have mastered modern Building Information modelling construction methods including road design and installation in 3D environment; this is very important integrating constructions and engineering systems into already operating infrastructure.
Building Information Modelling (BIM) along with automatic equipment control systems enables all works automatization in object including road bed installation, road construction elements, road coating and engineering networks. Machinery used for road construction: excavators, bulldozers, pavers, rollers, etc. are equipped with these technologies. Our automatic mechanisms' control systems enable all design elements transfer into road building mechanisms working in the object computers. This eliminates human errors.
Client is able to and uses modern technologies in work quality control: digital systems provide client with opportunities to monitor works in real time (On Line).
Mentioned modern tools have to be standardised and used in wider scope. This quality and technological breakthrough is unavoidable if we want to have European quality roads satisfying increasing needs of road users.